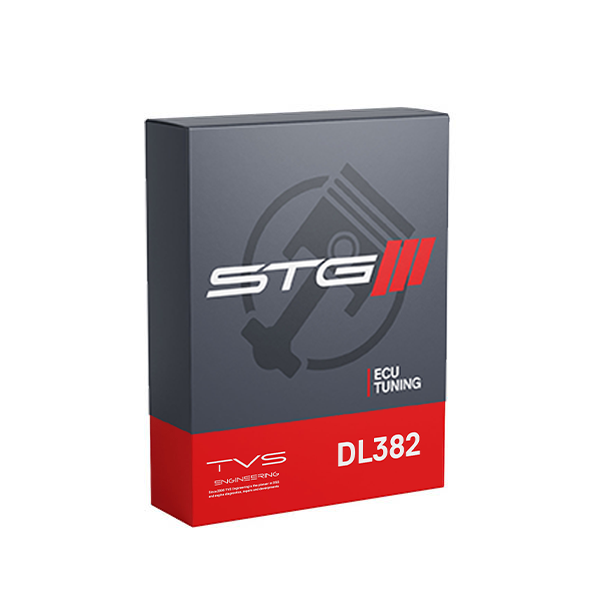 SKU: TVS-ECU-DL382-GEN3-STG3
TVS Engineering | Q5 / A4 / A5 / A6 / A7 (Non S and RS Models) - DL382 (Gen3) 2014+ | Stage 3 ECU Software
---
---
---
TVS ECU Software Stage 3 – for AUDI Q5 / A4 / A5 / A6 / A7 (Non S and RS Models) vehicles fitted with the DL382 gearbox, 2014+
This software is custom made software for a vehicle with turbo or supercharger upgrades as well as supporting modifications. Please get in touch with PERON HQ or any of our UK TVS Dealers regarding your setup and what performance gains to expect.
TVS ECU Software Stage 3 highlights:
Custom TVS Stage 3 ECU calibration, all TVS optional features included making your calibration completely customisable.

Data analysing and fine tuning.

Dyno run and dyno sheet.

Engine and Gearbox Diagnostics.

Improved temperature protection - enhanced engine cooling and oil temperature management.

Ability to remove vehicle speed limiters.

Motorsport rev limiter (hard cut) - As well as adjust the point of the limiter.

Diesel Particulate Filter (DPF) / Exhaust Gas Recirculation (EGR) / Lambda-O2 Delete (decat) - deactivation.

Exhaust Crackle / Over run / Decel.

Intake Swirl flaps delete.

Cylinder On Demand (COD) / Active Cylinder technology (ACT) / Start-Stop Removal.

Map sensor scaling.

Upgraded injector calibration.

Improved fuel economy. 
TVS ECU Stage 3 software optimises the performance of the Audi models with DL382 and the following engine sizes: 2.0 TDI / 3.0 TDI / 1.8 TSI / 2.0 TSI (2014 - Present).
While the VAG platform is known to be generally strong, reliable and easy to use, there is some room for improvement, especially with the addition of performance hardware, which can be extracted with the use of the TVS ECU Stage 3!
Please note: The TVS ECU Stage 3 software is designed specifically for vehicles with turbo / supercharger upgrades along with supporting modifications. 
TVS Software must be installed at either PERON HQ or any of our UK Dealers premises. This software is not currently available as a home-flash service.