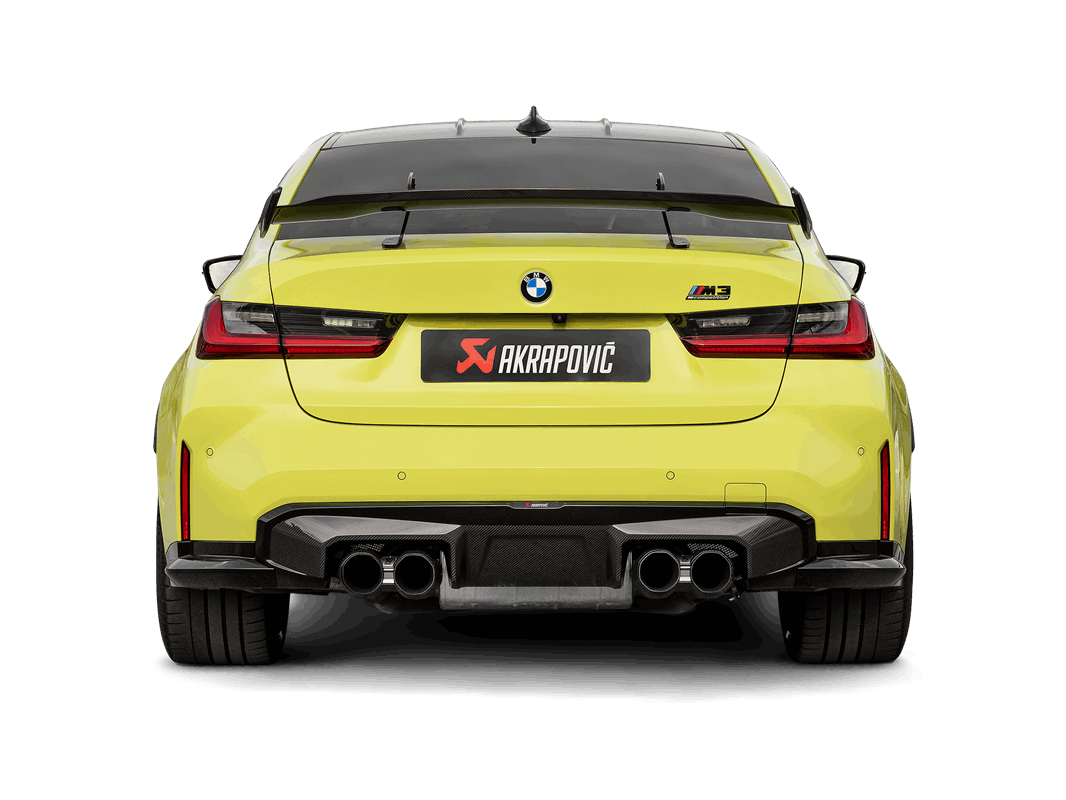 optional
SKU: WI-BM/CA/1/G
BMW M240i / M2 / M3 / M4 ( G42 / G80 / G82 / G83 / G87 ) OPF/GPF | Akrapovic | Rear Carbon Wing
---
---
---
This exceptional product, made from hand-crafted lightweight carbon fibre, is the perfect addition to the BMW M240i, M2, M3 and M4 models. Its high-gloss finish is achieved through expert lacquering, while the swan neck brackets that hold the wing in place are made from lightweight CNC-machined aluminium. The brackets are optimized to provide the perfect balance between load-bearing capacity and weight, ensuring maximum performance.
High-grade titanium bolts connect the wing and brackets, and high-grade titanium reinforcements are incorporated to enhance the structural stability at key pivot points. The aerofoil design of the wing, inspired by the motorsport industry, achieves an impressive balance between downforce and drag. To further maximize performance, a small lip is placed at the trailing edge of the wing.
To ensure optimal functionality, computational fluid dynamics (CFD) technology has been utilized to reduce air turbulence around the rear of the car and minimize noise. The wing is fully adjustable to three levels and must be manually set to the preferred angle before driving. It is ABE approved with AKR-WI KBA 31882 type approval and is finished with an understated Akrapovič monochrome logo on each side. PERON Automotive is proud to distribute this premium product to discerning automotive enthusiasts.