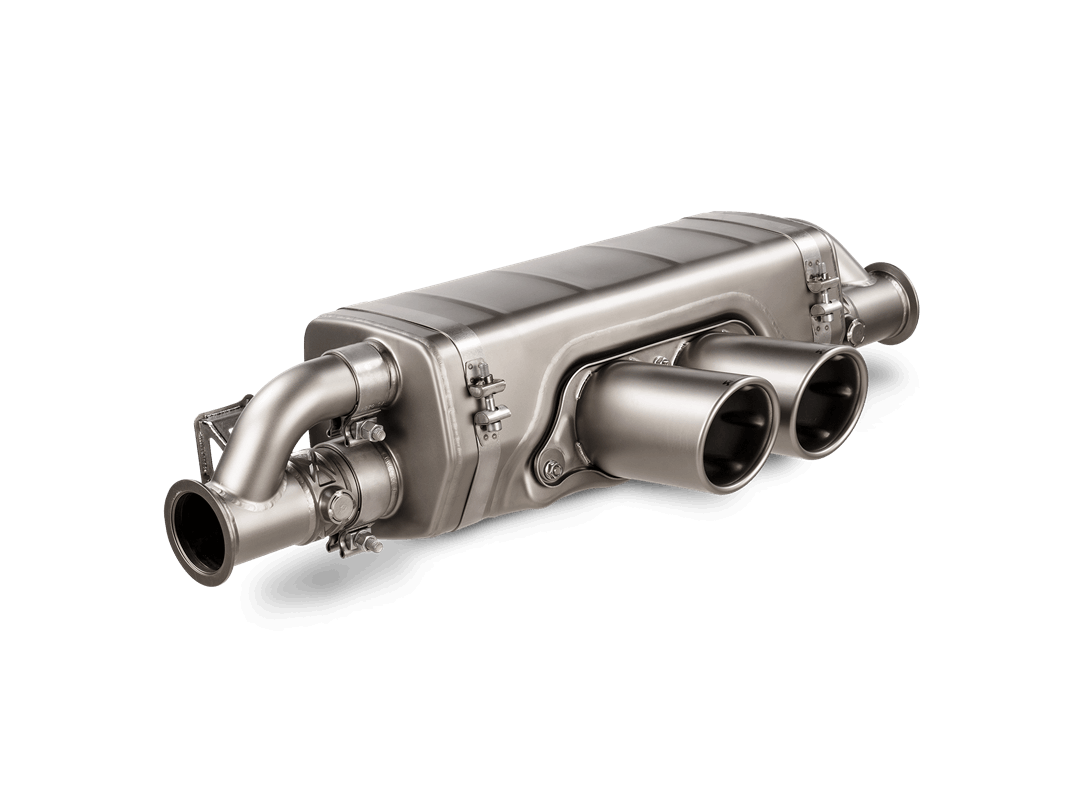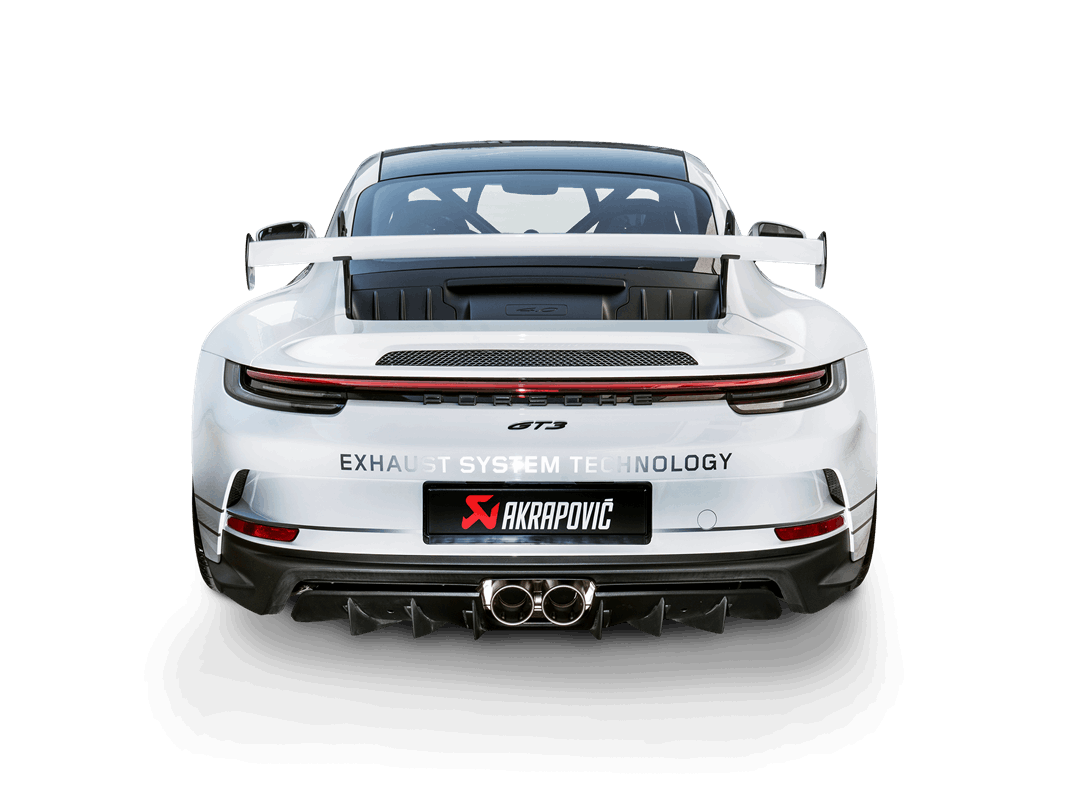 SKU: S-PO/TI/23
Porsche 911 GT3 / RS/ GT3 Touring (992) | Akrapovic | Slip-On-Line Race System
---
---
---
Akrapovič's Slip-On Race Line represents the first step in the exhaust system tuning process and it can easily be installed onto the Porsche GT3's (992) stock system. Built from hi-grade titanium and finished with two eye-catching double round tailpipes, this entry system makes the GT3 and RS (992) more powerful and lighter, and gives the car that unique, sporty Akrapovič sound. 
These are the two options Akrapovič offers to Porsche GT3 and RS (992) owners:
- For those clients aiming to install Akrapovič complete Evolution exhaust system,  the Evolution Header Set (Titanium) E-PO/T/7 must be ordered separately.