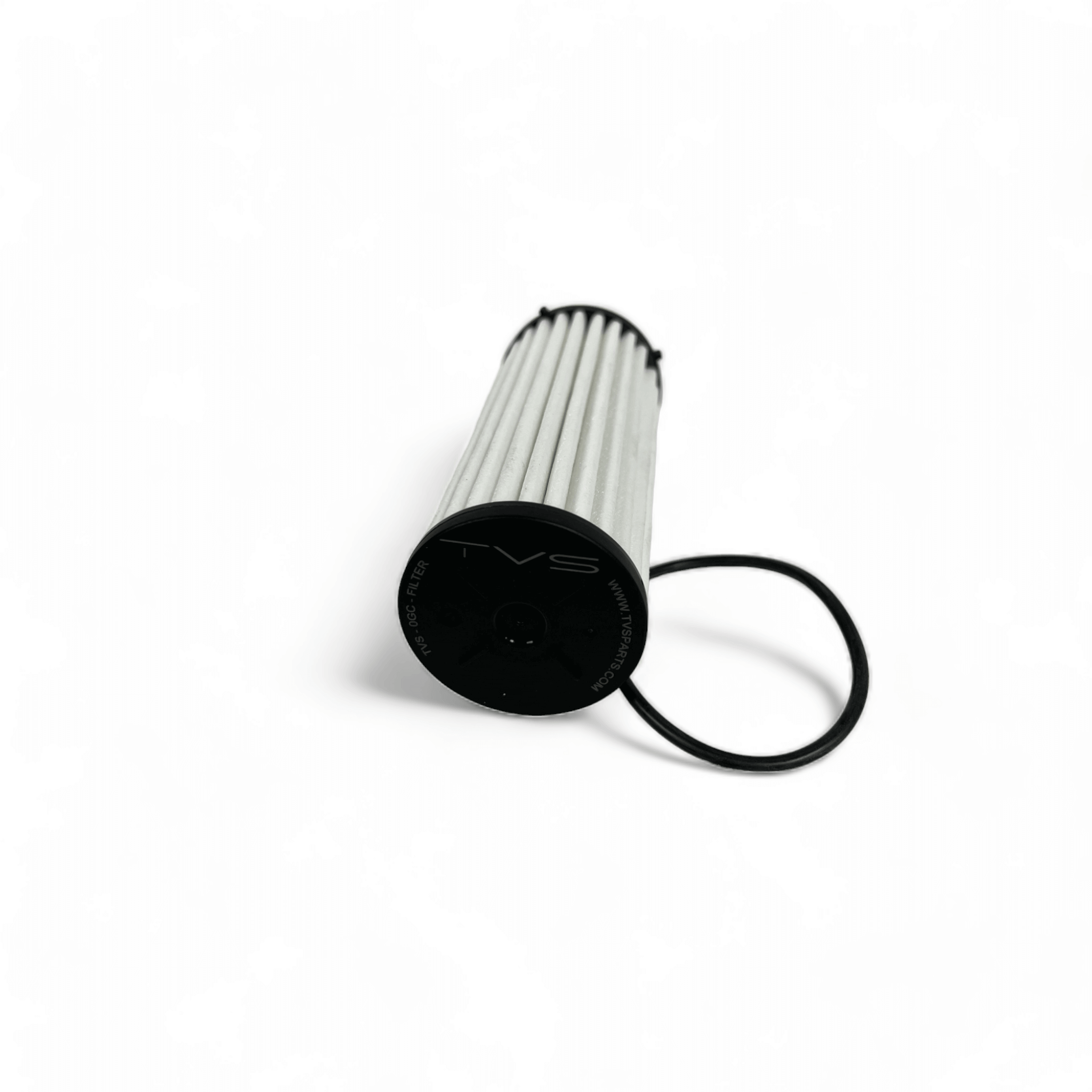 SKU: DQ381-service-kit
TVS - DQ381 Gearbox Service kit
---
Pickup available at Unit 2c, Shortwood Court
Usually ready in 24 hours
TVS - DQ381 Gearbox Service kit
Unit 2c, Shortwood Court
Shortwood Business Park
Hoyland, Barnsley S74 9LH
United Kingdom
+448456809342
---
DSG Oil Filter Service Kit for DQ381 - TVS Gearbox Filter TVS-0GC-FILTER & Genuine DSG Oil G052182A2
Overview: Upgrade and maintain your DQ381 transmission with our premium DSG Oil Filter Service Kit. This specialized kit includes the high-performance TVS Gearbox Filter TVS-0GC-FILTER, designed specifically for the DQ381 gearbox, along with the recommended Genuine DSG Oil G052182A2. Together, they provide a comprehensive maintenance solution that ensures optimal performance and longevity for your transmission.
Key Features:
TVS Gearbox Filter TVS-0GC-FILTER: Precision-engineered for the DQ381, this filter offers exceptional filtration, effectively removing contaminants and maintaining the purity of your transmission fluid. This leads to improved efficiency and protection for your gearbox.

Genuine DSG Oil G052182A2: Specially formulated for DSG transmissions, this oil provides excellent lubrication, reducing wear and tear while enhancing overall transmission function.

Complete Transmission Care: The combination of the TVS filter and Genuine DSG Oil in this kit offers a holistic approach to transmission maintenance, ensuring your DQ381 operates at its best.

Enhanced Transmission Performance: Experience smoother gear shifts, improved responsiveness, and better fuel efficiency with regular servicing using this kit.
Benefits:
Tailor-Made for DQ381: This kit is specifically designed for vehicles equipped with the DQ381 transmission, ensuring perfect compatibility and maximum performance.

Longevity and Reliability: High-quality components in the kit work together to extend the life of your transmission and minimize the risk of costly repairs.

Simple Installation: Both the filter and oil are easy to install, making this kit ideal for professional service and DIY maintenance.
Specifications:
Filter: TVS Gearbox Filter TVS-0GC-FILTER for DQ381
Oil: Genuine DSG Oil G052182A2
Compatibility: Designed exclusively for vehicles with DQ381 transmission
Kit Contents: 1 TVS Gearbox Filter (TVS-0GC-FILTER), 6 bottles of Genuine DSG Oil G052182A2