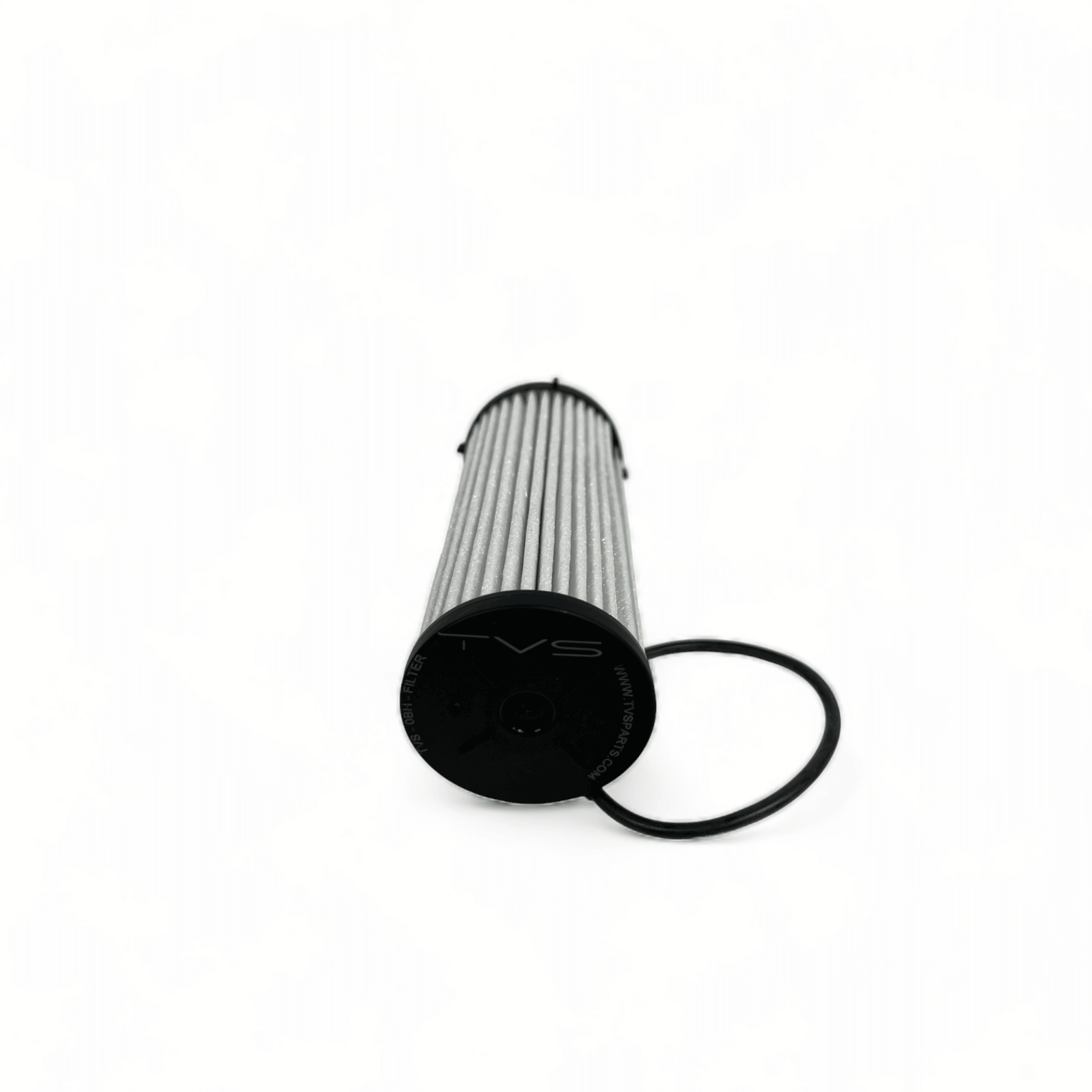 SKU: TVS-0BH-FILTER
TVS - DQ500 DSG Filter
---
Pickup available at Unit 2c, Shortwood Court
Usually ready in 24 hours
Unit 2c, Shortwood Court
Shortwood Business Park
Hoyland, Barnsley S74 9LH
United Kingdom
+448456809342
---
TVS DSG Gearbox Filter for DQ500 Gearbox - Optimize Your Drive
Overview: Elevate your vehicle's performance with the TVS DSG Gearbox Filter, meticulously designed for the DQ500 gearbox. Our premium gearbox filter is tailored to meet the specific requirements of the advanced DQ500 dual-clutch transmission, ensuring optimal performance and efficiency.
Key Features:
Precision Filtration: The TVS DSG Gearbox Filter for the DQ500 gearbox is engineered to provide superior filtration, effectively removing impurities and safeguarding transmission fluid purity. This enhances gearbox response and longevity.

Robust Construction: Constructed with high-grade materials, this filter withstands the intense demands of the DQ500 transmission, offering unmatched durability and reliability.

Optimal Fluid Dynamics: Our filter is designed to maintain ideal fluid circulation within the gearbox, supporting consistent transmission performance and preventing potential overheating issues.

Seamless Installation: Specifically tailored for the DQ500 gearbox, the filter ensures a perfect fit and can be installed with ease, making it an ideal upgrade for your vehicle.

Vehicle Compatibility: Perfectly compatible with vehicles equipped with the DQ500 dual-clutch transmission, this filter offers a specialized solution for your specific gearbox needs.
Benefits:
Improved Gearbox Efficiency: Regular replacement with our TVS DSG Gearbox Filter can lead to smoother gear shifts, enhanced fuel economy, and a superior driving experience.

Extended Transmission Life: By maintaining clean transmission fluid, our filter plays a crucial role in prolonging the lifespan of your gearbox components.

Reliability and Peace of Mind: Protect your gearbox from harmful contaminants and enjoy the assurance of a well-maintained transmission system.