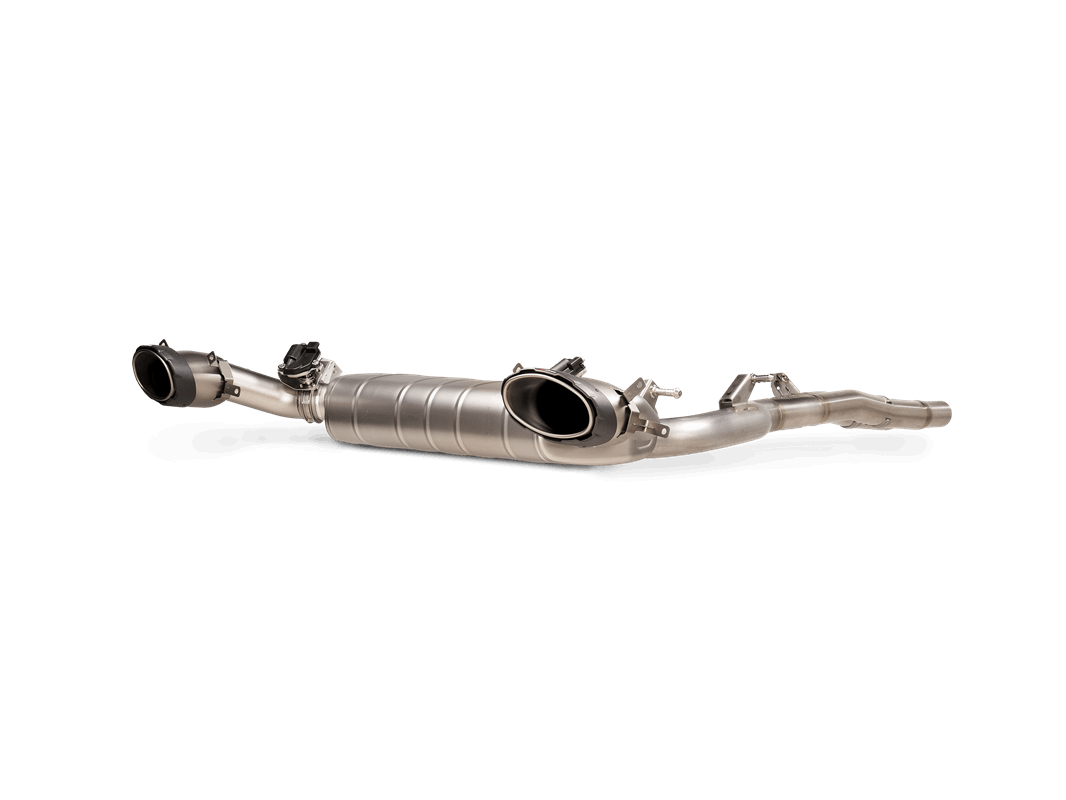 SKU: S-AU/TI/23H
Audi RS 3 Sportback | 8Y | Akrapovic | Evolution Line (Titanium)
---
---
---
This product comprises high-grade titanium tubes and a muffler, which are affixed to the automobile's stock downpipes utilizing a superior stainless-steel link pipe. The assembly is completed with artisan-crafted carbon-fibre tailpipes and a titanium inner sleeve.
With a weight reduction of 44.1% compared to the conventional setup, this system delivers power gains of 7.5 kW (10.2 hp) at 5,450 rpm and torque enhancements of 8.8 Nm at 3,900 rpm, as evidenced by Akrapovič dyno testing against an Audi RS 3 equipped with a standard stock exhaust.
The in-house foundry produces the casings for the dual exhaust valves, one situated on each side of the muffler to customize the auditory output. The unique timbre of the five-cylinder engine generates a soothing purr in comfort mode, a subtle indication of the vehicle's capabilities in dynamic mode, and a complete auditory experience during acceleration and limit-reaching. A high-gloss, handcrafted rear carbon-fibre diffuser is available as an additional accessory, as is the optional Akrapovič Sound Kit for comprehensive control over exhaust tones.
*Note: If the Akrapovič Sound Kit is installed, the Evolution Line (Titanium) ECE type-approval certificate becomes invalid.
This exhaust system is ECE type-approved for vehicles equipped with an Otto/gasoline particulate filter.